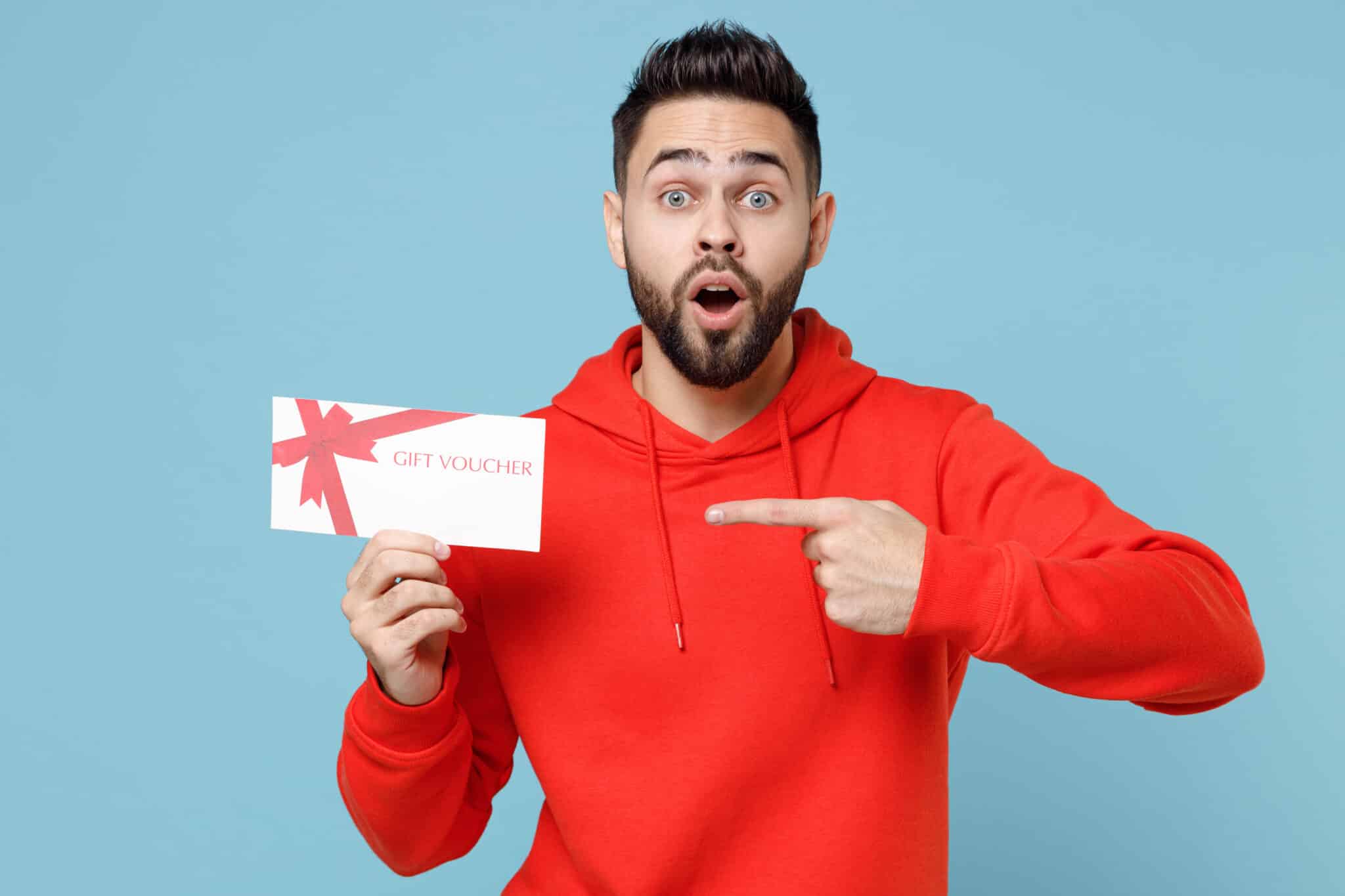 Rawlings NFL Downfield Youth Football
We all know that football is a passion for boys. A youth-sized football personalized with his favorite team's logo is a great gift idea for a football fan. The football comes with an HD grip to make the sport more fun for your grandson/son. Do you know what's best? The football is already energized, so he's ready to play immediately!
It's available at Amazon.
GoSports Inflataman Football Challenge
Wanna get your son/brother/nephew/grandson something that he'll love? This package includes everything you need to gift your football fan. The game comes with 7 pieces: an Inflataman and 4 Inflatable Rubber Footballs. It also includes a high-grade ball pump. This game is so easy to put together, he can even challenge friends to a football fight!
It's available at Amazon.
Signed gifts Personalized Football History Book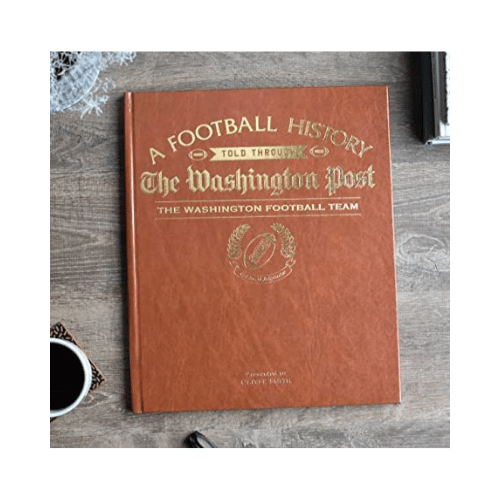 This book is a thoughtful present for your boy. It includes all the facts and figures he needs to know about his favorite Pro Football Team. This gift is ideal for football fans. The book comes with a leather-bound case that has the recipient's name embossed in gold-plated alphabets. You can personalize the book by including a message for your son!
It's available at Amazon.
YeeSeeJee Football Gifts To Men 3D Illusion Lamp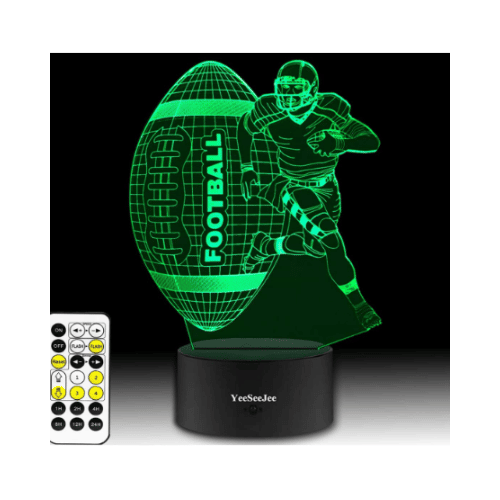 What's more, we found a smart touch-operated football night light for your teenage son/nephew! The football night comes in multiple colors and can be easily adjusted with a remote control. The brilliant night light is completely secured and emits warmth that will help your little buddy fall asleep well.
It's available at Amazon.
Mud Pie Newborn Football Socks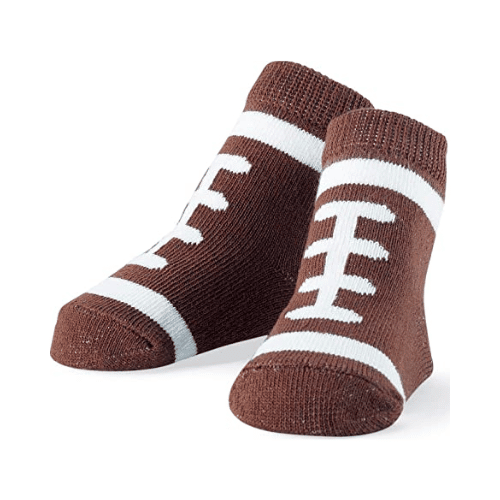 These football-themed socks are sure be a hit with your grandson/nephew. These football socks are the perfect attire to give your grandson for Super Bowl Season. The socks will make your grandson, who loves football, look like a football player! You can always use a tissue to wipe your eyes after looking at him.
It's available at Amazon. 
(function(d, s, id)
var js, fjs = d.getElementsByTagName(s)[0];
if (d.getElementById(id)) return;
js = d.createElement(s); js.id = id;
js.src = "https://connect.facebook.net/en_US/sdk.js";
fjs.parentNode.insertBefore(js, fjs);
(document, 'script', 'facebook-jssdk'));